In the Name of Allah, Most Gracious Most Merciful
"SAY: DO YOU SEE? WHETHER THIS MESSAGE BE FROM ALLAH (God Almighty), AND YET YOU REJECT IT, AND A WITNESS FROM AMONG THE CHILDREN OF ISRAEL BORE WITNESS OF ONE LIKE HIM......"
- (SURA AHQAF) Holy Quran 46:10
The Quran is the final revealed Book of Allah (God), that contains the message of guidance from Allah (God) for all humankind. "Quran" - It comes from the Arabic root "qa-ra-'a" and it means "recitation." It is best understood as "The Recitation." More than 10 million people living today (mostly non-Arabs) have memorized the Quran in the Arabic language on earth today.
Read Qur'an Online
Read Quran in Kazakh
Holy Book: Quran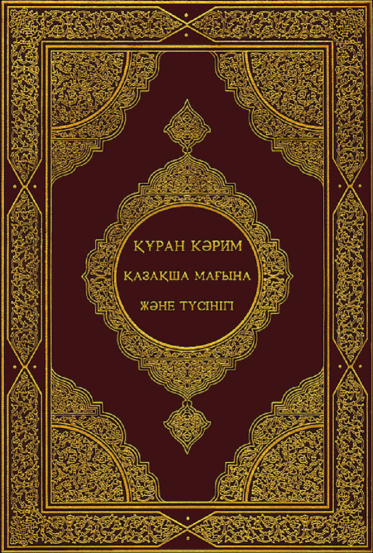 Name
Listen Online
Download
Surah 001 Al Fatiha
Surah 002 Al Baqrah (A)
Surah 002 Al Baqrah (B)
Surah 002 Al Baqrah (C)
Surah 002 Al Baqrah (D)
Click here more audio..